The Return of NCAA Football Video Games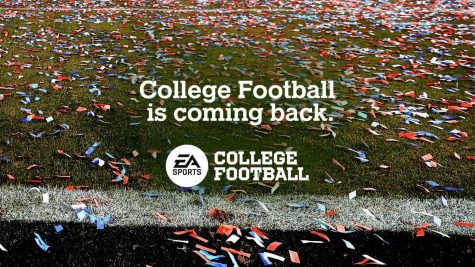 Do you remember waking up on Christmas in 2013 and running down stairs and ripping open your presents to find NCAA Football 14? You scream in delight that you got the latest college football game. You run to your Xbox 360 and open the box. Inserting the disc while you are jumping up and down in excitement. However this game you were jumping up and down for in 2013 was the last game they ever made, until now. 
On Feb 2, 2021 EA Sports announced that EA is going back to School and making a new College Football game. Yes NCAA Football is back. However it is going by a new name. It will be called EA Sports College Football. You have to be wondering when the game is coming out and when can I buy it. Sadly, they have announced that College Football won't be coming out until 2023. The game will have at least 100 College football teams, having their stadium and all uniforms and playbooks. However the teams won't have their actual players, because of NIL rules (name, image and likeness). The NCAA has set rules saying that a player can't profit off their name for these games. 
Some news broke on February 22, that the Notre Dame Fighting Irish will not be in the game until NIL rules have changed. With the game coming out in 2023, the NIL rule can change by then and the Fighting Irish could make a return to the game. But until then The Fighting Irish won't be in the game. 
As we get closer to the game, more information will be released about the game. Until then, we all can remember those good old days playing NCAA 14 and waiting for EA College Football.
Leave a Comment