Mountain View's Favorite TV Shows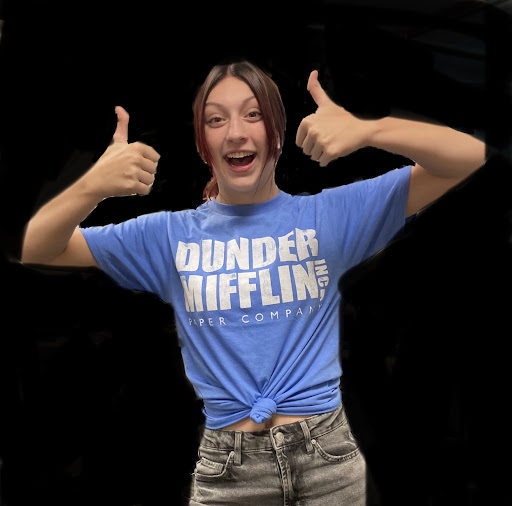 When asked what the students of Mountain View's favorite TV Shows were and why, I got a variety of answers. Some said Criminal Minds, New Girl, Gilmore Girls, Mandalorian, Friends, Loki, The Office, That 70's Show and so on. These TV shows range from older shows to newer shows.
Some of the reasons why people like Criminal Minds is because it's a good mystery show. Criminal Minds is about this team of FBI Profilers who analyze the country's most twisted criminal minds. This TV show is based on several real life cases of murderers, serial killers, and all sorts of heinous murders. It goes into the relationships between all the team members and their personal lives. There have been a lot of good reviews on it. It has a 4.9 star rating. You can find Criminal Minds on Netflix, Hulu, Vudu, Amazon Prime Video, ect. Most people would recommend Criminal Minds to people who like gory, cop, and murder mystery shows.
Another show that has been talked about a lot is New Girl. New Girl is about this quirky teacher named Jess that moves into a Los Angeles loft with three men. Their names are Nick, Schmidt, and Winston. Many people like the humor that is in New Girl. New Girl has a really good rating of 4.7 stars. New Girl can be found on Netflix, Hulu, Vudu, Sling TV, TBS, Google Play Movie, and others. This show can definitely take off the rough edges of life with a little bit of heart, comedy, and love.
Friends! Now that is a show a lot of people talk about. Why is it that they talk about it so much? Friends is a show that is about these six friends living in New York. Rachel started out as a spoiled runaway bride that goes to her friend Monica for help after leaving her fiance at her wedding. Monica and Rachel have been friends since high school. Monica has an older brother named Ross that has had a crush on Rachel ever since high school. Ross has been friends with Chandler since college. Chandler is roommates with Joey. Joey is a struggling Italian actor. Last but not least there is Phoebe. Phoebe is a weird and quirky masseuse. She had a rough childhood, but despite her childhood she turned out pretty good. In the show Friends you will see the life and drama of these six friends. A lot of people like this show because of the comedy, and the well loved characters. Friends has a rating of 4.8 stars. You can find Friends episodes on Xfinity, FuboTV, Vudu, iTunes, Sling TV, and so on. Friends is just one of those shows that you will hear about anywhere you go.
Loki is the third television series in the Marvel Cinematic Universe. Loki is a Sci-Fi TV series on Disney Plus. It is about a guy named Loki who has the ability to change his appearance. The TV show is based on the events from the Avengers movies. Loki has a 4.8 star rating. Loki can be found on Disney+. If you like Marvel movies, then chances are you are going to like Loki.
This is just barely scratching the surface of the TV shows that us from Mountain View love and like. If there is a TV show that was not mentioned in this article please feel free to leave a comment below, and explain why you like it.
View Comments (1)