How to Change the World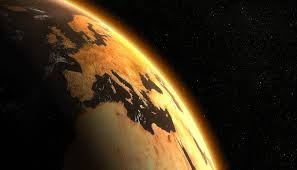 Osher Lifelong Learning Institutes offers various courses, lectures, and activities. There are courses that people can take and the grades will show up on their transcript. There are also non-credit classes if just someone just feels like learning something. Another awesome thing is it does not matter how old someone is, they can still indulge in the things they offer. 2022 brought 70 courses to choose from. The number of members has grown to over 1500 people.
Some information to know is it's located at the University of Utah. Costs are around $40 per year, which isn't as much as expected. It's a nonprofit organization. Helps schools tackle the problems of limited resources, achievement gaps, and opportunity gaps in schools. Their purpose is to bring life-long learning to older adults who are not in school anymore, although it can still attract the interest of anyone. Also, they hope to help in building a more social and intellectual community.
An event called "How To Change The World" is currently being held at the institution.  There's not a whole lot of information on it because it's more of an 'attend and you'll see in detail what they talk about' kind of thing. Some information that is known is that it will be held from January 19 through to February 23, 2022. It is from 1:30 to 3 in the afternoon. It's located at UUCE 154, on the campus of University of Utah. The instructor is Warner P. Woodworth, PhD. It does cost $100 to get in, but even if they do not go over what was hoped for, everyone at least learns something everyday. The group who attends could come out and be more aware of what's going on with other people.
From the description they will be talking about socioeconomics, which is how economic activity is affected by social processes. As well as explaining Social Entrepreneurship skills to empower the poor. They make you aware of global conditions: human suffering, conflicts and struggles. It sounds like a cool event to go to that everyone could benefit from.
View Comments (2)