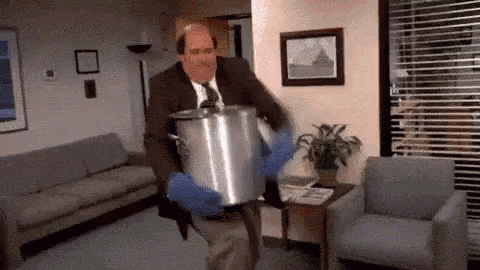 Favorite Moments from "The Office"
January 19, 2021
For over 15 years, Netflix audiences really found a home with the hit TV Comedy show, The Office. Its nine seasons of incredibly cringe-worthy moments and flawed but lovable characters have truly settled its way into the hearts of millions of people worldwide. Alas, in perfect homage to the year of 2020, Netflix started 2021 by removing this beloved show from its streaming platform. As we all reminisce about the good old days of binge-watching what is arguably the most iconic TV show of our day, here are 25 of our favorite moments from The Office.
*DISCLAIMER*: GIFS are not mine. Found on internet GIF websites such as GIPHY. All credit to original makers.
Jim putting Dwight's stuff in jello ["Pilot" (Season 1, Ep. 1)]
The beginning of the wonderful journey of Jim's pranking career.
When Dwight thought he was a "woman" on Diversity Day ["Diversity Day" (Season 1, Ep. 2)]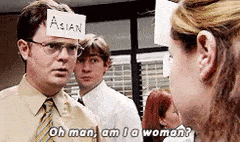 Pam: "Okay, if I have to do this based on stereotypes that are completely untrue, and that I do not agree with, you would maybe… not be… a very good driver."
The Office Basketball Game ["Basketball" (Season 1, Ep. 5)]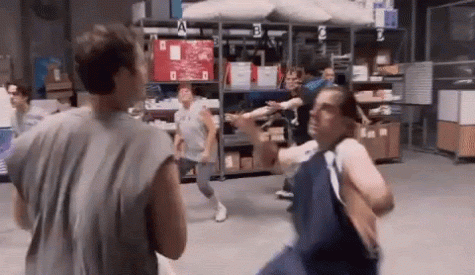 Wanting to prove his excellence, Michael arranges a basketball game between the warehouse and the office with a day off of work on the line. Blood, sweat, and tears were shed– by us or by the characters, we may never know.
"That's what she said!" [Basically every episode, starting with Season 2, Ep. 2]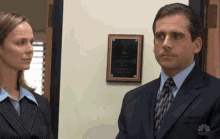 Any phrase that inspires a game similar to Cards Against Humanity must be legendary… and legendary it is.
The Office Olympics ["Office Olympics" (Season 2, Ep. 3)]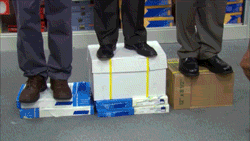 The Office Olympics were thrown because Michael and Dwight left, and then they came back and won them… the power.
Ryan Started the Fire ["The Fire" (Season 2, Ep. 4)]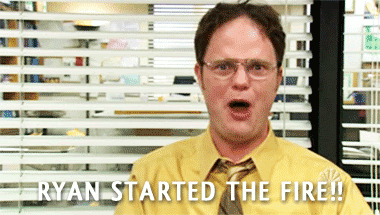 Dwight was insecure about the favor that Ryan found with Michael, so naturally, he was quite happy when Ryan burned his cheese pita and started a fire. Way to get a leg up, Dwight.
When Michael stepped on a grill ["The Injury" (Season 2, Ep. 12)]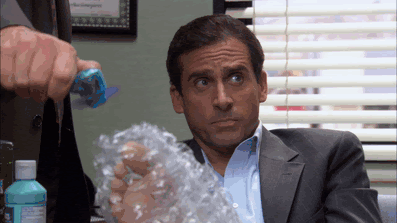 Bacon does have a delectable smell. I can see how Michael would want to smell it badly enough in the morning to set a George Foreman Grill on the floor right next to his bed.
Faxes from future Dwight ["Branch Closing" (Season 3, Ep. 7)]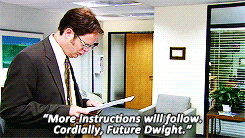 Before Jim leaves Scranton, he gives himself the parting gift of Dwight's stationary. While he's away, Jim writes Dwight faxes that he signs as Future Dwight to prank him, knowing of Dwight's speculative attitude towards everybody but himself. He even gets him to slap Stanley's coffee cup out of his hand based only on the fax he received from his future self (Jim) that informed him that the coffee would be poisoned that morning.
Prison Mike ["The Convict" (Season 3, Ep. 9)]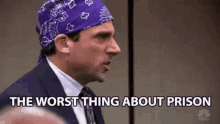 He stole… and he robbed… and he kidnapped the president's son and held him for ransom… and he never got caught, neither. Even though he went to prison. He never got caught.
When Jim impersonated Dwight ["Product Recall" (Season 3, Ep. 21)]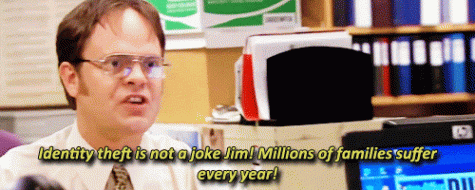 Jim has a legacy of iconic pranks against Dwight, but this has got to be one of the best ones. The bobblehead, the briefcase, Jim's whole costume, Dwight's reaction… all of it is just perfect.
When Michael hit Meredith with his car: ["Fun Run" (Season 4, Ep. 1-2)]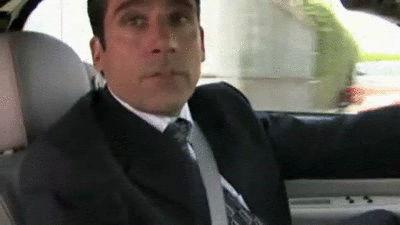 Hey, at least the Fun Run for the Cure came out of this tragedy. I'm still trying to raise awareness for rabies.
"Where are the turtles?" ["Dunder Mifflin Infinity" (Season 4, Ep. 3-4)]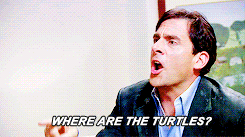 I get this way when people take away my chocolate, too. Imagine chocolate in the form of turtles– the perfection never ends! Plus, Michael had just driven into a lake, so he was extra worked up. Perfectly justifiable reason to demand a gift back.
Michael and Jan's Dinner Party ["Dinner Party" (Season 4, Ep. 13)]
From Jan possibly trying to poison Pam to Dwight showing up with his old babysitter, this episode has more than enough iconic moments to qualify it for this list.
Jim and Pam's engagement ["Weight Loss" (Season 5, Ep. 1)]
After weeks away at art school, Pam and Jim meet halfway between New York and Scranton, and he proposes to her then and there because he "just couldn't wait." My heart.
Fire Drill ["Stress Relief" (Season 5, Ep. 14-15)]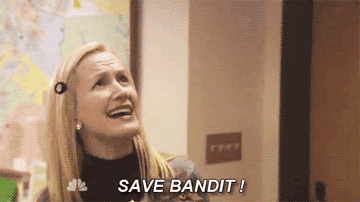 One of Dwight's *cough* less successful ventures in terms of practicing office safety, but definitely not a fail in my book.
Dunder Mifflin learns CPR ["Stress Relief" (Season 5, Ep. 14-15)]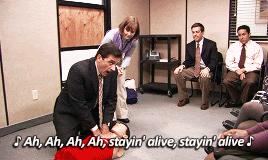 Michael: "Once I was afraid, I was petrified!" CPR Instructor: "No, no, no, to the beat of the chorus." Kelly: *gets up and starts singing and dancing*. Man. If only EMR was like this.
The Michael Scott Roast Session ["Stress Relief" (Season 5, Ep. 14-15)]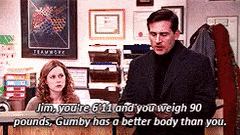 In an attempt to make sure his employees feel comfortable around him at work, Michael offers the staff at Dunder Mifflin an unrestrained roast session on him– but after getting offended by many of the things they say about him, he makes himself feel better by roasting them in return. "Boom, roasted."
Kevin's Famous Chilli ["Casual Friday" (Season 5, Ep. 26)]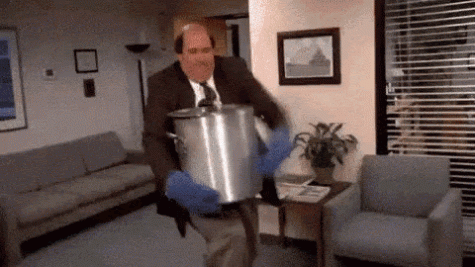 Kevin brings his famous chilli to share with his coworkers as an annual tradition, but this time, it doesn't go quite as planned…
Scott's Tots ["Scott's Tots" (Season 6, Ep. 12)]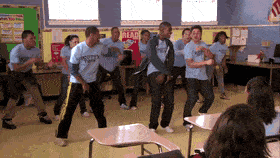 Michael has to shoot down a school of underprivileged kids whose college tuition he promised to pay… "Whatcha gonna do? Whatcha gonna do? Make our dreams come true!" It's so bad that it's so good.
Michael revealing he's dating Pam's mom ["The Lover" (Season 6, Ep. 6)]
I mean… how would YOU feel if your boss started dating your mother? I would probably go screaming throughout my whole work building, too.
Parkour: ["Gossip" (Season 6, Ep. 1)]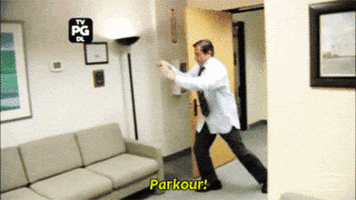 Easily one of the most iconic openings to an "Office" episode. Especially when Andy jumps off the roof into an empty refrigerator box.
"If I had a gun with two bullets…" ["The Chump" (Season 6, Ep. 25)]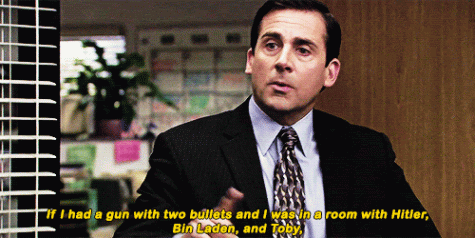 "… I would shoot Toby twice."
Threat Level Midnight ["Threat Level Midnight" (Season 7, Ep. 17)]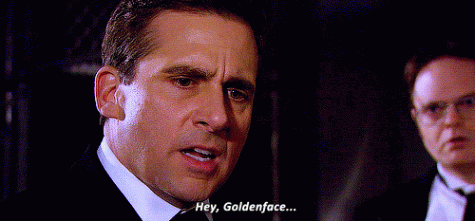 Michael's cinematic genius cannot go understated or underappreciated. The Office would certainly not be complete without the addition of Michael Scarn and Goldenface.
Michael's proposal to Holly ["Garage Sale" (Season 7, Ep. 19)]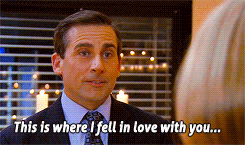 "Holly Flax, marrying me will you be?"
Asian Jim ["Andy's Ancestry" (Season 9, Ep. 3)]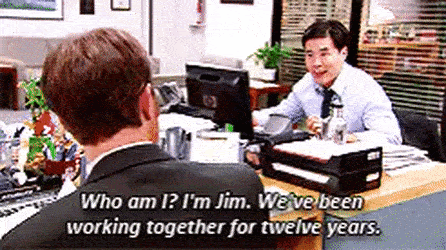 Hiring an actor to convince your coworker that you have actually been Asian during the whole 12 years that you have known them (and taking family pictures with said actor to prove it) is a whole other level of dedication.
Luckily for us, The Office is now available on the streaming platform Peacock, and we can still relive our favorite moments in our hearts and minds.