The Student Body Presidential Race
Student council elections are here Bruins! This is the week that our entire student body comes together to choose the best representatives for our school. There are plenty of great candidates with brilliant ideas, and they are all ready to make a difference here at Mountain View. The buzz surrounding the elections is palpable, and the majority of it is surrounding the race for the highest positions: the president and vice president of the student body. I was able to secure interviews with each of the candidates running for these positions, and they were happy to share their ideas with Mountain View.
Vice President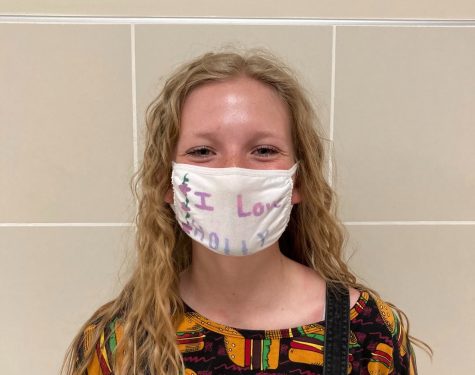 No president is anything without their partner in crime: the vice president. This is the philosophy of Cali Howse, who is running unopposed for the position. I was fortunate enough to interview Cali about what her plans were for Mountain View. When asked why she was eager to be running, she said, "I really like being involved in our school, but there are things I do not like about student council, so I wanted to be higher up so I could make some changes to make next year the best that I can." She was also very enthusiastic about school spirit, and spoke about how it has dipped due to COVID-19. "I feel like after my sophomore year was cut short, my grade [class of 2022] lost some momentum in the school spirit department," she said. "I love Mountain View, and I just really want to do tons of activities to get everyone else feeling the same way."
President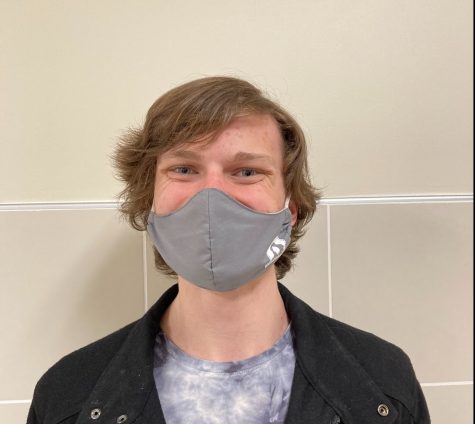 Chace Henry
Chace Henry, a member of Mountain View's Acapella choir, is the first candidate for student body president that I had the privilege of interviewing. When I asked him why he was running, he gave an insightful answer. "To be honest, it started as a joke between my friend and I, but as I learned more, thought more, and did more, I got interested in doing it, not just as a joke." he mused. "Being student body president sounds like a challenge to my personal and leadership skills that I want to take on and it's an opportunity to make this school as fun for others as it has been for me since I've been here." For Chace, being student body president is all about the connections he can make with the Mountain View community. "I want to get to know all the people I can so that no one has to stand alone," he said. "I will stand with them."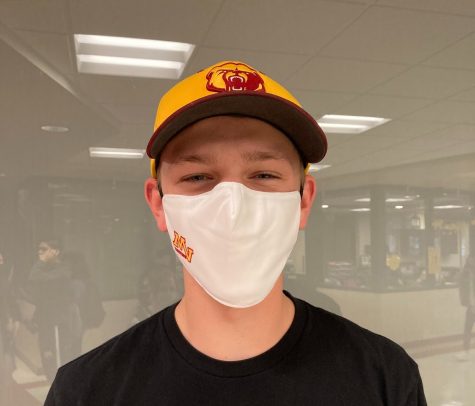 Mark Preston
Mark Preston, a baseball team member and the second student body president candidate, was eager to be interviewed as well. Mark described his decision to run for student body president as something he had known he would do for years. "It's crazy, I know, but I decided to run to be Mountain View High School's Student Body president before I even got to school as a sophomore," Mark described. "My dad was Orem High's SBP and my mom was an MVHS Stud. Co. Financial Officer back in her day. On car rides and road trips we always sang the MV fight song and so I knew I wanted to be on a student council." Mark's determination to help Mountain View is what he believes is the most important part of his campaign. "I am running to serve each of you, Mountain View students," he proclaimed. "And I will do everything I can to make this next year the most memorable and best one yet."
Red and Gold Week
It's Red and Gold Week Bruins, so that means that final votes will be counted soon. On Friday, there will be an assembly where we will meet every candidate still in the running, and the student body president candidates will give their speeches. Then, voting will be completed during the third period by every student in attendance. We wish all the candidates luck, and we hope that each of them is as dedicated to Mountain View as the last Student Council members.
Leave a Comment