Meatloaf, 1947-2022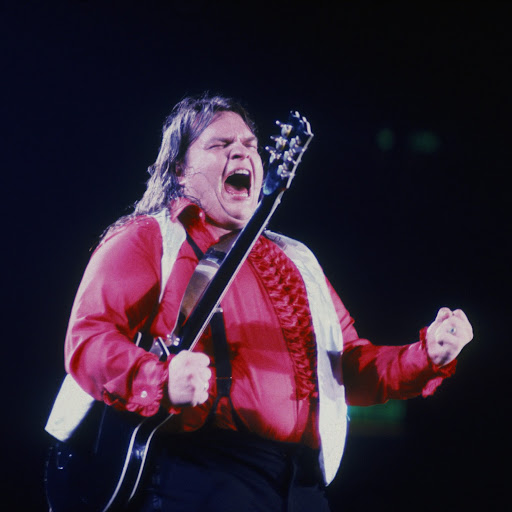 Meatloaf, actor, singer and rock-star idol, died January 20th, 2022. The official cause of death has been withheld from the public so that the family can grieve and heal in private.
Meatloaf was born as Marvin Lee Aday, and made his career with this 'Meatloaf' persona through performing operatic-rock and acting in influential movies like Fight Club, Rocky Horror Picture Show, and Waynes World.
His dramatic lifestyle and punk attitude was influenced by his alcoholic police father, close encounters with Charles Manson, and the JFK asassination. His most notable start of fame was his Bat Out Of Hell album released in 1977. He was an icon for many and represented the passion, craze, and punk-rocker life of many 'weirdos' and 'freaks' like him.
Speculation has bubbled that his cause of death was due to Covid-19 because he was unvaccinated and an outspoken 'anti-masker' who constantly disregarded quarantine guidelines. In August he was interviewed by the Pittsburgh Post-Gazette and said "I understood stopping life for a little while, but they cannot continue to stop life because of politics. And right now they're stopping because of politics."
Howard Stern, a television and radio personality, is urging Meatloaf's family to speak up about getting vaccinated, "I wish the family would come forward and say, 'Ya know, when Meat Loaf was laying there in the hospital and he couldn't breathe, he said, 'I made a mistake. I should have taken the vaccine.' Like all these anti-vaxxers, they all say, 'I made a mistake.'"
There is a social media culture that has shifted focus onto Meatloaf, condemning him and using him as an example as to why you should get vaccinated while also treating his death as if it was deserved. A dangerous slippery slope that many have fallen down during the divide of 'pro-vaxx' and 'anti-maskers' is the mindset that people who die from Covid-19 deserve it, including those that did follow safety protocol or precautions.
Morally, to exploit or disregard someone's death to prove a point is disgusting and wrong. Meatloaf's death is tragedy no matter the circumstances considering the positive impact they have on punk pop-culture and queer/alternative culture.
His character Eddy, in Rocky Horror Picture Show, is the perfect poetic representation of his life. This young man has a troubled childhood and created himself to be his own man. He fully indulged in what life had to offer because he knew he was worth it. He celebrated the strange taboos that society shames, he was risque, punk, and courageous. Life was meaningful to him because he created his own meaning, the same way he created the performance of his inner self. He led the way for others to experiment and enjoy primal instincts in an 'alien' way. He encourages recognizing what (or who) is keeping you from discovering your full potential and truly experiencing a happy 'rock-n-roll' life.
View Comments (1)