Student Highlight: Kyara Tristani Rojas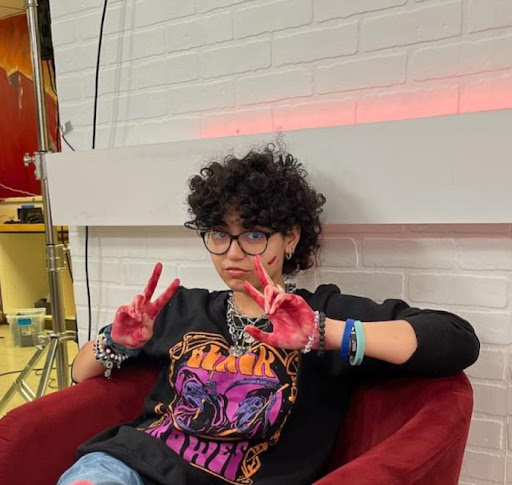 Kyara Alessandra Tristani Rojas is quite an outstanding student and part of our school student body. They moved to Orem, UT in June of 2022 from Puerto Rico and joined Mountain View as a junior. Kyara's favorite colors are blood red, ultramarine blue, and castillon green. Back in Puerto Rico a few of the many things Kyara did that stand out are ballet for 7 years and music tech. Kyara is one of the individuals that always stands out in the halls due to their unique style in the best ways possible. What influenced this is their mom being goth around the age of 20. So when growing up Kyara would listen to their parent's old alternative music.
Kyara loves listening to music and drawing. Their favorite thing is spending time with family and they love mountains full of wildlife and full to the brim with trees as well as beaches. Kyara is a junior who takes video production and journalism. They enjoy the people at Mountain View that have turned into really close friends, snacks, and how the classes are actually fun.
Leave a Comment