Things You Should Know Before the 2021-2022 NBA Season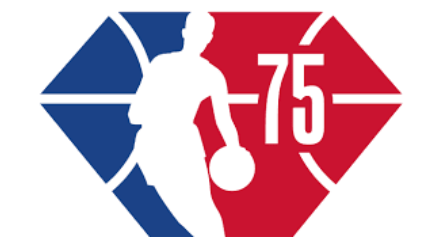 When fall comes around the leaves become colorful, the air becomes chillier, and basketball season starts up again. After the shortened season last year, the National Basketball Association is set to start up what hopes to be their first full season in the past 3 years on October 19th. There have been many changes this offseason that have put some teams in championship contention, while others have positioned themselves to tank in hopes of a high draft pick next year. Whether a draft pick, a trade, or a free agent signing, each team has made some sort of move to improve their team or prepare for the future. Let me share with you some of the teams that made big moves and some players returning this year that could greatly impact how this season goes.
Let's start off with the Chicago Bulls, who have completely revamped their team. By picking up Demar Derozan and Lonzo Ball, they have two stars to pair with all-stars Zach Lavine and Nikola Vucevic. The Bulls were also able to pick up Alex Caruso and Derrick Jones Jr., which further adds to their depth on the bench with Coby White and Patrick Williams. While inexperience may be a downfall for this team, expect the Bulls to be a top team in the East this year.
Speaking of top teams in the East, the Heat have loaded up their roster coming into this season as well. As a team who won out in the East only two years ago, they keep nearly the same roster as well as the addition of six time all-star point guard Kyle Lowry. They also signed P.J. Tucker in free agency, who was a key contributor on the championship Milwaukee Bucks last season. Pairing them with developing stars such as sharpshooter Duncan Robinson, Tyler Herro, and Bam Adebayo, and the leadership of Jimmy Butler, there is a great possibility that we could see this team return to the finals once again.
Heading over to the Western Conference, the Warriors are a team to look out for this year. Klay Thompson is expected to return from injury and play NBA basketball for the first time in over two years around Christmas. Pairing him along with two time MVP Stephen Curry will again bring to form one of the deadliest backcourts in NBA history. This alone makes the Warriors a scary team, but a significant jump in play from James Wiseman and Andrew Wiggins could put this team over the edge. Watch out for the Warriors to make some noise this year.
The team with the best chances at a title, however, would most likely be the Los Angeles Lakers. Any team with LeBron James at the helm is a near guarantee to make the playoffs, as 15 of his 17 teams have made it there, and 10 have made it all the way to the finals. Along with LeBron and his partner in crime Anthony Davis, former MVP Russell Westbrook joins the Lakers via trade for this season. The Lakers also added some key pieces to their bench, including ten time all star Carmelo Anthony. These key pieces give the Lakers team that won it all just two years ago even more firepower coming into this season.
Of course you can't forget about the teams who were big contenders last year. A Team like the Nets is a big front runner this season, returning with Kevin Durant, James Harden, and Kyrie Irving. The Western Conference Champion Suns also return with their stars in Devin Booker and Chris Paul, as well as a rapidly improving Deandre Ayton. The NBA champion Bucks are also coming back hot with their big three of Finals MVP Giannis Antetokounmpo, Khris Middleton, and Jrue Holiday.
With all of these trades, signings, and returning players, this NBA season is set to be very exciting. Tune into TNT on Tuesday, October 19th to watch the Brooklyn Nets face off against the Reigning Champion Milwaukee Bucks at 7:30 ET, as well as the LA Lakers playing Stephen Curry and the Golden State Warriors at 10:00 ET.
View Comments (1)