2022 Softball Season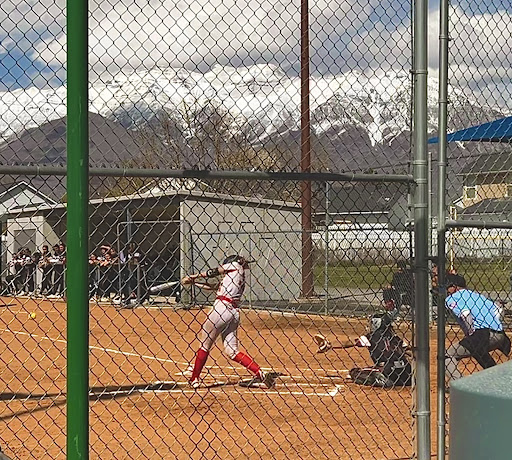 With the girls' softball season coming to an end, the team has had a great season. With some ups and downs, the team has been able to grow and be their very best.
This past March, MVHS was able to open a new field with updated, larger dugouts, batting cages and more. The team has finally had the season they have been waiting for after not being able to have a normal year due to covid.
Junior Taylor Lewis is a catcher for the Mountain View varsity team and had a great season. At the beginning of the season the team traveled to St. George for pre-season games where they could all bond with one another and become a stronger team. "My favorite part of the season so far has been our pre-season St. George trip with the team, we had so many laughs and it was definitely a trip to remember," says Taylor. She and others had the chance to connect with some of the teammates that they were not able to connect with in the past and it has been very beneficial for the team.
The team also had a few games that were harder than the others. Taylor says, "The tough games brought us closer and helped us learn how to get back to the basics and continue to learn". In other words, the team learned more and improved much more when they had a bigger obstacle.
A few of the team members have big plans for the future. Taylor Lewis plans to play softball in college and has offers from the NJCAA, the National Junior College Athletic Association, and an offer from a Division 1 school here in Utah. She wants to see how far she can push herself and work with determination to be one of the best. A senior on the team, Sadie West, is committed to play softball at South Mountain Community College in Arizona.
This team has a lot ahead of them and will continue to grow and become an even more amazing team.
View Comments (2)