TikTok Trends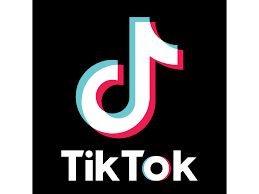 I think that it is safe to say that most of us have TikTok downloaded on our phones, or at least have heard of it. TikTok is one of the top most used apps around the world. It became popular as of last year around the time when everyone needed to be quarantined. TikTok is a virtual platform where you can go when you need to laugh, cry, feel motivated, inspired, and so much more. It is a place where anyone can express themselves through art, music, dance, acting and etc. It's a place to spread your business, positivity, happiness, and joy.
Some things that are very popular on TikTok are called, "trends". Some of those trends include recipes, memes, and POV's, which is basically acting. There are so many different TikTok trends that are trending right now, but I'll only be talking about 3 of them.
The first trend I will be talking about is TikTok recipe trends. TikTok recipes are for any day, whether you're feeling lazy, boujie, cooking for yourself, cooking for a party, or just feel like making something new. For this recipe I will be talking about one of my favorites, it's called, "Mini-Pancake Cereal", and in my personal opinion, it is pretty good. As a skeptic and picky eater I didn't think that I would actually like it, because mini pancake cereal? The name alone makes it sound super sketchy, but it's one of the best things I've ever had. No, you don't add milk, unless you want to, but it's little miniature pancakes with syrup. It's amazing because pancakes are one the most popular breakfast foods in America itself. So I would definitely try it. It also takes less time to cook then you would spend to cook a regular pancake.
The second TikTok trend is POV's (point of views). Personally, I could watch TikTok POV's for quite a while because they are funny, interesting, and creators usually make the POV's very relatable especially to teens and problems we may or already have run into. I personally do not have a favorite, but I do like duetting with other creator's and acting along with them. Watching and creating POV's have made my days better especially when we were all in quarantine and it felt like we had nothing better to do with our time. TikTok POV's will sometimes make you emotional because some creators like creating videos that can relate to a lot of teens going through depression, anxiety, and etc. It is a safe place for people to let out their feelings and relate to others.
The last TikTok trend is dancing trends. Dancing TikTok trends are super fun to learn and do. I personally think that it is super fun to do, especially when you're stuck in quarantine not knowing what to do with yourself. TikTok dance trends are fun to learn with your friends, families, and even pets. Yes, pets! Dancing TikTok is made for everyone, you can choose any song that you want and just record your awesome dance moves, or learn new dance moves to one of your favorite songs. If your New Year's Resolution is to lose a little weight or be more active, TikTok dances are just for you. TikTok makes exercising super fun and I definitely recommend it.
There are so many more TikTok trends that I haven't covered, so I would recommend you go check it out yourself. TikTok is for everyone, and has a variety of different styles that you can choose from. TikTok trends are fun and enjoyable things to do with your family and friends.
View Comments (2)