Entertainment Highlight: Uncharted (2022)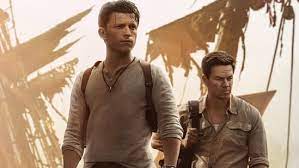 Tom Holland's new movie 'Uncharted' is an easy-to-follow and delightfully action-filled prequel to the game series by the same name. The game follows Nathan Drake and his friend Sully as they travel the world searching ruins and solving puzzles to find treasures lost to time.The movie follows Nathan and Sully's first meeting and first job together as they try to uncover the lost treasure of Ferdinand Magellen they race against/run from the ruthless Santiago Moncada, solving life-threatening puzzles.
This action-packed adventure movie scored only 41% but is an excellent movie for franchise fans and an excellent watch for action lovers.
View Comments (3)