Turning Red Preview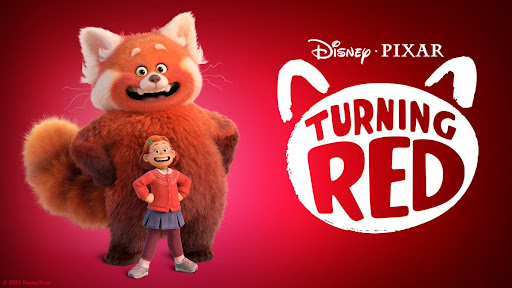 The newest Pixar movie of 2022 "Turning Red" is about an asian community in Toronto. The message behind Turning Red is family, friendship and finding faith in oneself.
Mei is an ordinary girl in the city of Toronto who one day has a terrible dream; once she wakes up she realizes she's a red panda. Mei tries to hide but it's hard because she is a red panda. Mei doesn't wanna be seen by her parents like this. Once her parents do see her, Mei's dad finally says, "it's happening already." Mei's mom explains that their Ancestors "had a mystical connection with red pandas."
The way Mei turns into a red panda is when she gets overly excited, so when she's calm there's no worry in her becoming the red panda just yet, but one slight moment of excitement turns her right into a big red panda all over again.
Mei has to learn how to control being a normal girl, while transforming into a red panda. She learns that when she is a red panda it's to protect her family, friends, and the community around her. Luckily she has all the support needed.
To watch the "Turning Red" trailer
https://www.youtube.com/watch?v=XdKzUbAiswE
Leave a Comment