SpaceX Prepares to Launch an All-Civilian Crew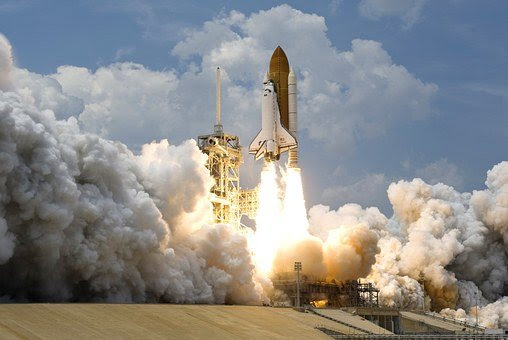 Everybody has imagined what it would be like to go to space at one point or another. They dream of blasting off and soaring into the sky, but they always need to wake up and come back down to Earth. But thanks to SpaceX, that dream could become reality for a few lucky people. Earlier this week, SpaceX announced that they would be sending a four-member, all civilian crew into orbit in one of their Crew Dragon ships in late 2021.
SpaceX is an aerospace company that was founded by Elon Musk in 2002. The main goal of the company is to reduce the cost of space travel to enable the eventual colonization of Mars. One of the company's most famous launches was the Tesla Launch in 2018, where Elon Musk's personal Tesla was launched into orbit by the most powerful rocket at the time.
The purpose of this mission is to raise support for the St. Jude's Research Hospital. The mission has been named Inspiration4. The commander of Inspiration4 will be Jared Isaacman, founder and CEO of Shift4 Payments. Isaacman will take the first seat in the shuttle. The second seat on the ship has been given to a frontline health care worker from the hospital, and the third was awarded to the winner of a competition of people who donate to the hospital. The fourth seat on this mission is what is exciting people around the globe. Through Isaacman's Shift4Shop eCommerce platform, customers can enter to win a seat on the ship. According to the parameters of the competition, competitors must be physically and psychologically fit, must weigh less than 250 pounds, and must be under 6 feet and 6 inches tall. The competition rules also specified that if the mission is delayed past 2022, then the winner will receive a cash prize of $150,000 instead. The full crew will be announced later this year.
The Crew Dragon shuttle Resilience will be launched atop the Falcon 9 rocket in Kennedy Space Center in Florida in late 2021. The full details of the mission are still being decided, but Elon Musk expects it to last anywhere from two to four days long, but says, "If you want to stay up longer that's fine too." The crew of Inspiration4 will undergo rigorous training and preparation before the mission. Isaacman has since told the press that the mission will launch the biggest fundraiser St. Jude's has ever had. Isaacman stated in an interview: "If we're going to continue making advances up there in space, then we have an obligation to do the same thing down here on Earth."
View Comments (5)