Orem Summerfest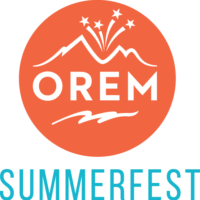 An exciting yearly event in Orem has always been Summerfest…with the exception of last year, of course. Happily, Summerfest is going to happen this year. The theme is "This is Where You Belong." It will be held June 7-12th and will be a fun filled week with many exciting events and activities including but not limited to, a pool party, kick off party, car show and food eating contest.
Along with various events, there is a big carnival. There are rides and games everywhere that you can use tickets on. If you're not in the mood to ride anything you can walk around and look in the small shops that are set up and support a local business by buying something from them. If you need a break, there are food trucks set up that you can choose from.
Another staple of Summerfest is the parade. Floats are set up to advertise or show cool things and people like the winners of the Miss Orem contest. Marching bands play up and down the streets and dance companies can show what they've been working on. And of course, lots of candy and prizes are thrown. Let's hope that they are still able to do that this year.
On the last day of Summerfest once the sun sets, the sky lights up with fireworks. They're big, bright, and colorful, as fireworks should be. It is a good end to a good week. We are very excited that Orem is able to host this event again this year. See you guys there!
View Comments (7)