PEANUT BUTTER AND JAM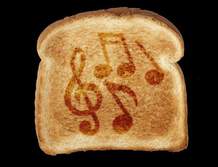 By Stephano Puertas
Peanut Butter and Jam is an Eagle Scout/Benefit Concert that was created by Senior Bruin, Joseph Stanley. The Concert is to raise items of food and nutrition packs for local hungry children.
There is no pricing to get a ticket for the concert, the only way to do so, is to bring a nutrition pack to the concert. The Nutrition Pack can include, but is not limited to: 100% Juice boxes, Entree Prepared meals (ex. Kraft Easy Mac or Chef Boyarde Microwave Meal), Fruit snacks, Fruit cups, Granola Bars, etc.
The concert has a great lineup of local bands and singers. These include Joseph Stanley, Bonjour Fanny, Kathryn Jensen, Hannah Kipp, McCarthy and the Waves, Dresden Means, Brooks Ogborn, and more!
This concert will be going tonight at 7:00 and will be held at 50 S 750 W Orem, Utah, LDS Cultural Hall. For questions or volunteer opportunities, please contact Joseph Stanley on Facebook or call/text him at (801) 615-3820!
Leave a Comment