Grand Opening of the Bear Necessities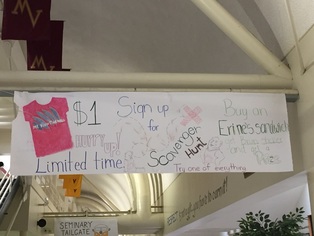 On September 23 through the 22 the school store received a new name and is now called the Bear Necessities.
There are promotions and sales both days, where students could by T-shirts, food, drinks, and much more Bruin merchandise.
One of the promotions held was that if you spent $5 or more you were entered to win over $100 worth of Bruin gear and merchandise. The winner will be announced on the announcements.
There was also a sale going on to buy Mt View Madness T-Shirts for $1.
Both Thursday and Friday students were given the gift of having extended lunch which, provided the workers at the school store with more time to sell, and they did really well.
Leave a Comment