Picture this: School pictures held at Mountain View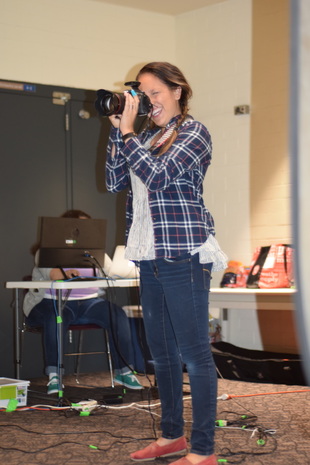 On September 7 and 8, 2016, the Mountain View student body headed for the auditorium in their respective English classes for the much-anticipated picture day with a twist—the YURU campaign by Fotofly, the company hired to take student photos.
Shawn Banks, an employee at Fotofly of 2 years, said in an interview, "We do the YURU pictures because it's something unique and something that is fun, and most everyone that does it likes it."
Aaron Rose, a junior, said that these photos express who the students are. He said he has Japanese heritage and chose to express himself and his heritage with a sweet display of pocky. He also claimed that his Fotofly experience has been a great deal more enjoyable than previous years.
Rosalynne Moran, a senior, had a slightly different experience. She said she had no idea she was doing YURU pictures and had no premeditation to figure out how to express herself.
​However, she was pleased with the photography. "I think they're more interactive than past years, like they want you to look happy in your picture."
Leave a Comment