Scary Movies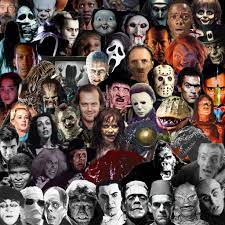 October has come! The cold has set in, followed by mist and the spookiest holiday, Halloween. Scary movies and stories are starting to roll back in and be discussed once more in honor of October. Scary movies are always fun to watch, but you may not know where to start. Grab a blanket and some popcorn! Here are some PG-13 scary movies to watch in the dark with friends and family, whether in the theater or at home.
Scary Stories To Tell in The Dark can be watched on Showtime. The movie was released in 2019, it was based on the children's book, Scary Stories to Tell in The Dark. It consists of the Bellows family and in a mansion that young Sarah Bellows turns her tortured life and horrible secrets into a series of scary stories. These terrifying tales soon have a way of becoming all too real for a group of unsuspecting teens who stumble upon Sarah's spooky home. Its rating is ⅗ stars or 6.2/10.
Insidious can be watched on Prime Video or IMDb. This movie was published in 2010, the movie is about a family that looks to prevent evil spirits from trapping their comatose child in a realm called 'The Further'. A gripping story of a family in search of help for their son, Dalton, who fell into a coma after a mysterious incident in the attic. Its rating is 3 and ¾ stars or 6.8/10. This movie is connected to 3 other movies in a movie series, which consists of Insidious: Chapter 2, published in 2013 and has a rating of 4.3 stars; Insidious: Chapter 3, published in 2015 and has a rating of 3.9 stars; and finally, Insidious: The Last Key, published in 2018 and it has a rating of 3.9 stars as well.
Cloverfield can be watched on HBO Max. This movie was published in 2008, the movie consists of an amusement park ride of a found footage horror movie that follows a group of friends as they try to get you to New York City before it's totally destroyed. Its rating is 3.7 stars.
A Quiet Place can be watched on Paramount+. This movie was published in 2018, the movie consists of a family that has to live in silence due to some monsters that hunt via sound. Even a whisper can mean death to them, the parents are determined to find a way to protect their children and fight the monsters back. It has a rating of 4.3 stars. This movie has a sequel as well, A Quiet Place Part 2 which was published in 2020 and has a rating of 4.3.
The Possession can be watched on Hulu, Hoopla, and EPIX. This movie was published in 2012, the movie is about the youngest daughter to parents Clyde and Stephanie becoming possessed by an antique wooden box that after further investigation appears to contain a dybbuk, a dislocated spirit that inhabits and ultimately will devour a human host. It has a rating of 4.1 stars.
Many people enjoy these horror movies and find them interesting to watch. While these are only a handful of scary movies you can watch this and any month. Hope this mini list of scary PG-13 movies are a small guide/help in choosing which scary movie you will be watching.
View Comments (1)