Sundance Mountain Ski Resort 2022-2023 Early Season
The ski and snowboarding season at Sundance Ski Resort opened on December 3, 2022. With the early season snow storms and low temperatures, Sundance has been able to open up 15 days earlier than last season.
On opening day this year Sundance's chair lifts at the base of the resort, Jake's lift, Outlaw Express and the magic carpets, were up and running, each bringing access to a couple green and blue runs. The lift lines were long for the first 2-3 hours, but got much shorter after that. Conditions got slightly icey later into the day.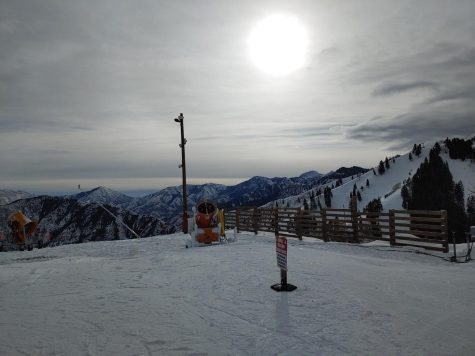 New Changes
This season Sundance has added another new lift, Wildwood Lift. Opening up "40 New Skiable Acres, 10 New Runs," Wildwood will be a fixed grip quad. Loading at the top of Jakes and heading straight to the left, this new terrain mainly consists of green and blue runs.
Sundance has also brought new lift ticket/pass scanner gates and a webcam to the resort. Showing real live feed, this new webcam is able to rotate and view different parts of the resort. Previously, Sundance only had two timelapse style webcams. The new gates have replaced the handheld scanners from last year.
Back Mountain
More terrain has opened up by the recent seasonal opening of back mountain. The back mountain of Sundance is the back upper area of the resort with access to blue, black and double black runs and is home to some crazy powder days. Back mountain has tree runs, bowls, traditional runs and a cat track and is accessible through two fixed grip lifts. Back mountain generally has much better snow conditions than the front of the resort. Flathead and Red's lift go up towards Red's Summit at the top of back mountain and Stairway lift brings riders back to Sundance's main lift, Stampede Express. Red's Summit, the highest point of the resort, is home to Bearclaw Cabin, "The only mountaintop lodge in Utah," with "360-degree views of Heber and Utah Valleys and the surrounding Wasatch Mountains." At Bearclaw Cabin there is food and restrooms. Bearclaw Cabin is open from 11 to 3 p.m.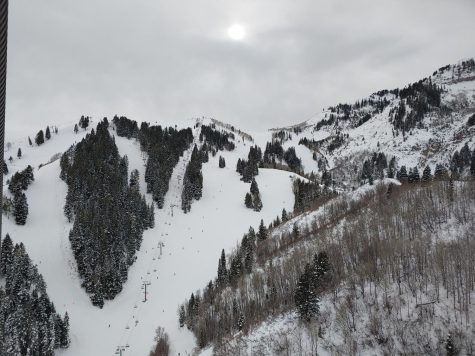 Beginner Terrain
At the bottom of the resort there's a carpet style lift to take riders to the top of the bunny (beginner) hill. The bunny hill is a very mellow slope to help beginners get the feel of their gear before they move to a chair lift. As of December 12, 2022, Wildwood lift hasn't opened, so green runs open now come from the main lift, Outlaw Express, and split off of Jake's lift. These runs are also pretty mellow with some slightly less mellow parts towards the bottom half. Once Wildwood lift opens up there will be a lot more access to green runs.
Pricing
Sundance's lift tickets vary in pricing. Sundance's day lift tickets are not cheap, currently costing $129 for a full day adult pass which gives access from 9 a.m. to 4:30 p.m. The price goes up to $149 on Saturdays and holidays. Night skiing passes are going to be available on "Monday, Wednesday, Friday, and Saturday's [only]" starting December 17th. Night adult tickets cost $59 and go up to $69 on "Saturday's and Holidays."
Summary
Sundance is a smaller resort with terrain accessible by a range of skill levels. Sundance Mountain Resort is surrounded by amazing views and is home to some turkeys.
All this information is as of December 12, 2022 and could be outdated in the future.
View Comments (1)