PTSA Fundraiser ends Dec. 16
Mountain View High School PTSA has met less than half of its goal. If everyone in the school got their parents to sign up, they would complete their goal. Join in on the PTSA "Apps for Education" Yoodlize fundraiser by creating an account on Yoodlize then entering the code BRUINS to earn $1 for our school, "An additional $1 for every item that your family lists for rent (up to $10)."
"APP$ for Education is a local fundraising program that helps schools raise money… Students help your school earn money simply by having their family and friends download a free app on their phone."
Use this link to sign up.
Ever heard of PTSA? It stands for Parent Teacher Student Association. It's a type of organization that helps make a difference in developing leadership skills throughout all students around the world. Also helps improve self-esteem in students and helps not only your school but your community with you and your child's education.
PTSA allows not only you but your teacher and your peers to also be involved with teaching skills. This organization is fully volunteered only by so many teachers willing to help evolve education. Think of PTSA as a step towards what things to do in the future and what not to do. It helps you balance out teamwork and planning and a bonus of learning a bunch of things you never knew. It also looks awesome on college applications as an extracurricular or something you do out of school. Volunteers in the PTSA don't look for the money that comes out of this because all the money will go towards future projects for the organization.
This organization has made a huge difference in Utah especially. With all the volunteers in the PTSA organization there has been a huge impact on numbers increasing for future projects and education for children. Some students that have volunteered to help said, "There is so much I never knew about school and learning that I learned from the PTSA." There have been protests around Utah and other places protesting against the PTSA and saying they are not benefiting anything and taking unnecessary money for unnecessary things.
If you want your child to improve their education or learn more without a cost then why not join the PTSA. Helping others improve and building towards a better future for the other kids is something that any and everyone should look towards.
The Bruin PTSA recently had a successful blanket drive and hopes to hold more service activities in the future. Be sure to check out upcoming events like the Battle of the Bands and Open Mic night!
Go to the Bruins PTSA website here for more information.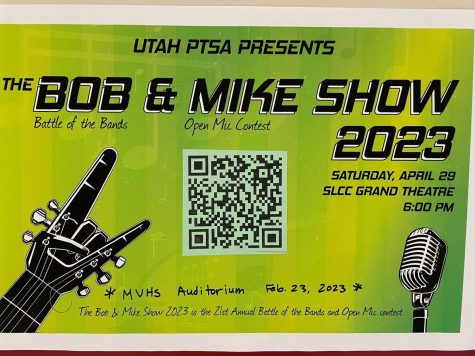 Leave a Comment