Rust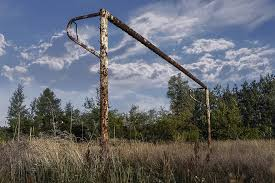 There's a game that is extremely popular. The name of the game is Rust and it is currently the most viewed game on a streaming platform twitch. This game came out on December 11, 2013 but it is now just getting popular. On Sunday, Rust got more views than some of the biggest games like Fortnite, Warzone, and Among us. These games were the most popular games on twitch for the last year. This game seemingly came out of nowhere and many people have never heard of it until last week. Currently, Rust is only a PC game. However, it should be heading to consoles such as xbox and ps4 sooner rather than later.
This game is like a mix of Warzone, Fortnite, and Minecraft. There are many things you can do in this game. Lots of people like to go into the PVP (Player VS Player) zone and loot and fight other players. In the PVP zone there are drop zones where troops drop in and the players try to kill them to get the look on them. The PVP zone also has the best loot in the game so if you want to get rocket launchers or parts to build helicopters and more cool things like that then you need to loot the PVP zone.
There are many others that just like to build super cool buildings, vehicles, and just hangout with their clan. This game is proximity chat and you can talk to other players that are in different clans. It's a really fun way to play the game. People have businesses and they sell cars, helicopters and goods like food, guns and healing stuff. People create houses in all different parts of the map and if you do stuff wrong in their town they can take you to jail. This server of the game is if you log off then you will have the chance to get back on that same server.
This game has been the top game for the last week, and it is over so many great games. This game has been said to come out on ps4 and xbox soon so everyones getting excited for that. There are many great things you can do in the game, but one of the best is that you can do it all with your friends.
View Comments (4)