Are movies getting worse?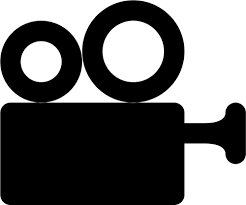 What makes a movie good? Is it the plot, the attraction, the theme, the acting, the dialogue, or the cinematography? The answer is obviously all of them, and with modern technology cinematography shouldn't be the problem, neither should acting nor plot because our education has only grown, so why is "Are movies getting worse" even a question?.
Let's take a look at a popular movie franchise, The Marvel Cinematic Universe (MCU). Currently the MCU has 32 movies out right now, excluding any shows they have on Disney Plus. The current worst movie they have, by ratings, is "Eternals" which has 47% on the Tomatometer and 77% on the audience score, and their highest rated movie is "Black Panther." "Black Panther" rocks a 96% on the Tomatometer and a 79% from the audience scores. Even though that was impressive for "Black Panther" it was released back in 2018 so 5 years ago while "Eternals" was released 2021, only 2 years ago. To make matters worse, "Ant-Man and the Wasp: Quintumnia" has the second lowest rating and it was only released this year in February. This isn't just the MCU either, this is also happening to other movie franchises. For example, "Star wars: The Force Awakens" actually did really well with 93% on the Tomatometer and 85% on the Audience score, but when we reach "Star Wars: The Rise of Skywaker" it has 52% on the Tomatometer and 86% Audience score.
Now what is more reliable, the Tomatometer or the Audience score? Tomatometer is reviews done by professional critics which could indicate a better indepth review of the story, while the Audience score does show what a larger amount of people think of the film but isn't always an honest score. This can be seen in "Star Wars: The Force Awakens" since it has good scores but all across the internet there can be found posts about why it's a "worst Star Wars Movie." They both matter because Tomatometer shows better reviews of the story itself while the Audience shows how appealing the film was to them.
Let's look at a non-franchise movie now called "A Quiet Place." This film got 96% Tomatometer and 83% Audience score. It did so well that there was a second movie made. This leads to a belief that has been roaming around the internet, creativity is dying. Instead of making movies like "A Quiet Place", companies want to make movies that they know will make money. A story is good because it ends, but if it never ends it is bound to become less. This doesn't mean the movies themselves aren't creative, but people are wanting something new and that means starting with something they haven't seen before. So are movies getting worse, or are we just getting bored of what we have?
Leave a Comment