Football Season at Risk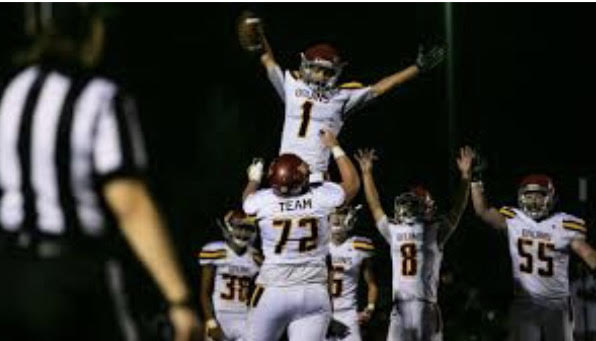 The football season has begun, but unfortunately it is still at risk. While Utah is one of the 33 states that gets a high school football season right now, that can change at any moment. With Covid-19, many coaches and fans have to wear face masks or are not able to attend the games. If a player gets Covid-19, he will have to miss two weeks of football practice. Will the Bruins get a full season, or will the team get shut down before the playoffs? 
With the question of the season being shut down, star running back McKay Strauss explained that he believes that the Bruins will "still play this season." He elaborated on his thoughts of how the school and sports can't keep shutting down again, because "some students rely on sports to get them through school."
In another interview with quarterback and running back Kaden Kunz, he expressed his feelings towards the situation. He believes the season could "end at any moment," and that "it sucks" not knowing if the team will get to finish their season or not.  
Due to Covid-19 some schools have already shut down and ended their football seasons. Pleasant Grove and Skyline High School already lost two weeks of school, practices, and games. Covid is threatening to shut down Olympus as well. Timpanogos has already switched to a hybrid schedule and might be at risk of losing their high school football season with Orem now back in the Orange Zone. The football season could end any day now, because if we hit the red, it's game over. Mountain View doesn't know if the Bruins will get to finish out their season. However, one can hope the team isn't about to face another shut down. 
Leave a Comment