The Rise of the Biggest Girl Group 'BlackPink'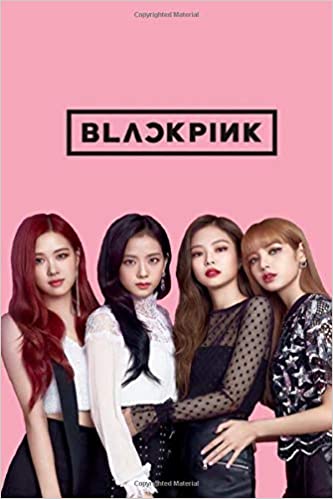 Everyone has heard of the boy group BTS, one of the biggest rising boy bands in the music industry. But has anyone heard about the rising girl group? Their band is "Blackpink." You've probably heard one of their songs, "Ice Cream" featuring Selena Gomez, that is played frequently on the radio. They have gained millions of fans globally.. Blackpink is a Korean female group originated in South Korea, contracted under YG entertainment.
Their group consists of four members named Jennie Kim, Rose Park, Jisoo Kim, and Lisa Manoban. The group incorporates their different talents such as rapping, singing, and dancing. All of them are assigned a role in the group. The music they produce and perform reflects the fun nature of the band. It reflects off on their fans.. The group debuted on August 8th, 2016 with their song "Boombayah" which became a mega hit in the K-pop industry. They have 50 songs, and multiple mini albums. Blackpink recently came back on October 6th, 2020 with their full album called "The Album" featuring their lead song "Lovesick Girls". They gained 86,377,522 views in just 24 hours of the release.
Blackpink gained recognition for being the first Korean girl group to perform at the music festival Coachella performing songs such as, "Kill This Love," "Ddu-Ddu-Ddu-Du," "Forever Young," and many more.
The girl group made history with their outstanding amount of streams and views on their songs. Their single "Kill This Love" has more than 312 million streams on Spotify and a billion views on their music video. They have the most subscribers out of any female artist, having 52.2 million subscribers on YouTube.
What makes Blackpink different from other groups? Their powerful and catchy songs captivate their fans. As well as Blackpink's upbeat choreography that correlates with their charms. Blackpink has unique visuals, and all of the members have their own vibes and differences. All of these differences are blended well within the group, making them the literal definition of "black" and "pink". In other words, "edgy" and "soft".
Frequently asked questions about Blackpink revolve around their interests and members. Questions about the production are led up to their producer Teddy. In the documentary "Blackpink: Light Up The Sky", Teddy says, "Every group has their own cultural background that makes them who they are. But the combination, that's what makes Blackpink unique and stand out." He said, "I know the fans are mad like 'we want more and more' we do have a lot in here but, we're very particular with what we put out," regarding Blackpink's one hit a year issue.
Blackpink's success surged high this 2020, with many hit songs and collaborations featuring Lady Gaga, Selena Gomez, and Cardi B. The girls worked hard the past four years, finally releasing their first ever documentary "Blackpink: Light Up The Sky" on Netflix. The rise of the biggest girl group has the biggest impact on their fans, and most certainly the ladies themselves.
View Comments (1)